Release First Song "TONGUE"
Off Their Upcoming 4th Studio Album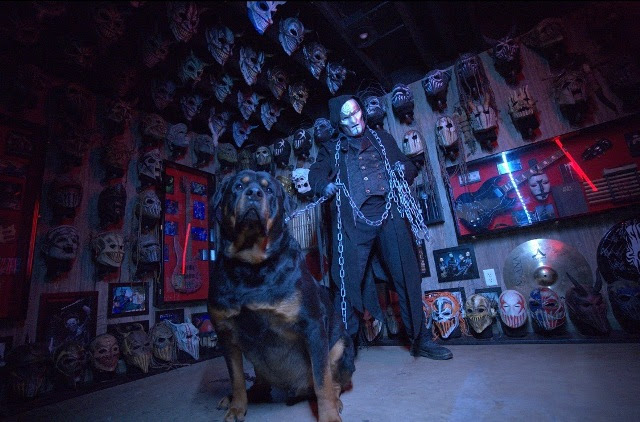 Photo courtesy:
Michael Levine
(pictured
Waylon Reavis
&
Ghost THE Dog
from
Tongue
video)
A Killer's Confession released the first track Tongue today from their forthcoming 4th studio album. It is a darker and heavier version of AKC that no one has heard before. The first track was written by Dusty Boles & Waylon Reavis.
The title of the 4th Studio album will be VICTIM 1 with a release date and track announcement coming in the near future and will be produced by Dusty Boles.
The Tongue video is directed by Michael Levine, production by Corey James and director of photography Austin Scherzberg. Video was filmed at Perry's Music Museum in Harvard, IL and features an appearance by AJ Good of The House of Masks.
Tongue is my first Victim. In the video you shall conceptually see the madman take Justice into his own hands. Victim 1 is a concept album of a vigilante with a split personality. The songs will speak for themselves.  It's been refreshing to work with Dusty. We have had a-lot of fun creating together. It's nice to step outside the box and have new perspectives on structure and song themes. - Waylon Reavis