Alesana Announce The Trilogy Tour Part One: The Emptiness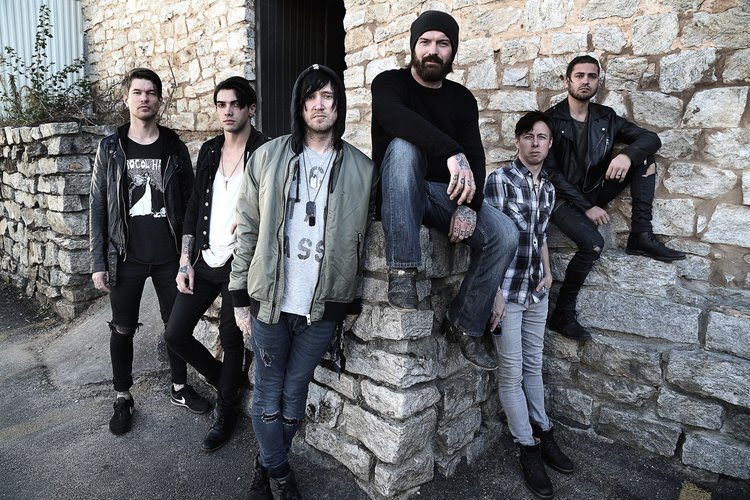 North Carolina-based rock outfit Alesana is set to hit the road this summer on the Trilogy Tours Part One: The Emptiness. The dates announced today include the rescheduled dates from the band's tour last year which was postponed halfway through because of COVID-related issues and will be a continuation of the band playing their album, The Emptiness, in full.
The tour features Palisades as the direct support with Vampires Everywhere and another special guest yet to be announced joining as support. The two legs of the tour currently run from July 7th to July 17th and August 19th through August 28th. More dates and VIP will be released soon.
TOUR DATES
July 7 - Headliners - Louisville, KY
July 8 - Apollo Theater - Belvidere, IL 
July 9 - Old Rock House - St. Louis, MO
July 10 - Record Bar - Kansas City, MO
July 11 - 89th Street - Oklahoma City, OK
July 13 - Scout Bar - Houston, TX
July 14 - Brewster Street - Corpus Christi, TX
July 15 - Paper Tiger - San Antonio, TX
July 16 - Come and Take It Live - Austin, TX
July 17 - Trees - Dallas, TX
August 19 - Hooligans - Jacksonville, NC
August 20 - Ground Zero - Spartanburg, SC
August 21 - Henao - Orlando, FL
August 22 - Masquerade (Purgatory) - Atlanta, GA
August 23 - Neighborhood Theatre - Charlotte, NC
August 24 - Craft House - Pittsburgh, PA
August 25 - The L - Horseheads, NY
August 26 - The Brooklyn Monarch - New York, NY
August 27 - Arties - Frenchtown, NJ*
August 28 - HMAC - Harrisburg, PA
*No Palisades