BOUNDARIES SHARE NEW SINGLE "BEHIND THE BEND" AFTER SECRET DEBUT TO FANS

DEBUT FULL-LENGTH YOUR RECEDING WARMTH
 OUT NOV 13th VIA UNBEATEN RECORDS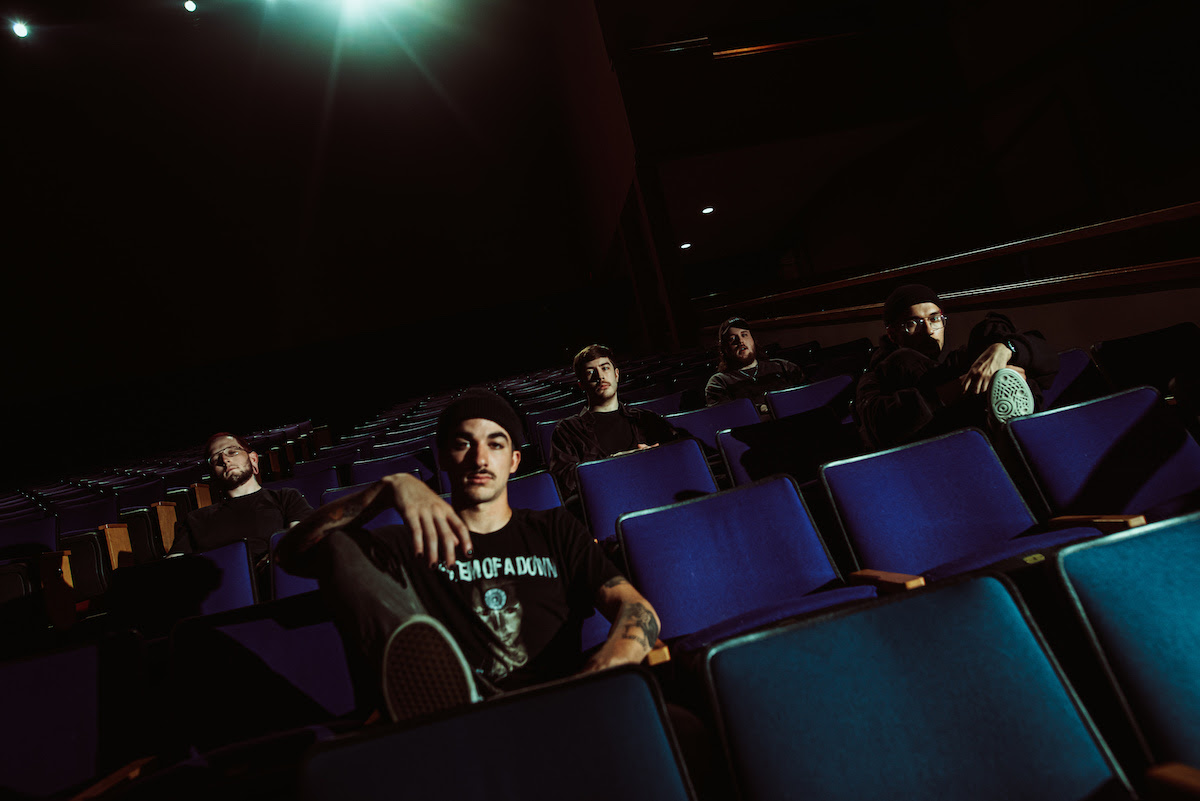 Today, the Connecticut metal group, Boundaries, shared the newest single "Behind The Bend" and the accompanying video from their debut album, Your Receding Warmth, due out November 13th via Unbeaten Records. In a show of appreciation to their fans, the band secretly released the track a day early to those who ordered the vinyl repress of the band's first official release, Hartford County Misery, earlier this summer. While Boundaries may have come a long way since that 2017 EP, the deep connection to their fans has never wavered, and "Behind The Bend" is sure to stoke the flames of anticipation for their debut album even further. The track follows one's last step backward into the helplessness of rock bottom before progression in life is possible, mixing some of their quietest yet most haunting moments with cruel mid-paced riffs that culminate in crushing results. Recorded with producer Randy Leboeuf at Graphic Nature Audio, Your Receding Warmth feels like a long-awaited defining moment for Boundaries and Unbeaten Records and their spreading of ruthless metalcore over the past few years. Your Receding Warmth is available to preorder here and the music video for "Behind The Bend" is available to watch on YouTube as well as to stream on Spotify.
More about Boundaries:
Boundaries have been turning heads since their 2015 formation in central Connecticut. Anchored by a terrifying live set and EPs that have reached the status of 'underground classic', the quintet has bubbled just below the surface for the past three years as they laid waste with their concoction of searing riffs, crushing breakdowns, and intimate lyrics delivered with vessel-bursting rage.

While on the rise, Boundaries has toured relentlessly, sharing stages with the likes of The Acacia Strain, Currents, Knocked Loose, and Spite, and truly established their identity with the release of their 2019 EP My Body In Bloom through Unbeaten Records. The tightly knit crew - Matthew McDougal (singer) Zadak Brooks (bass) Cory Emond (guitar) Junior Scarpa (guitar) Tim "cheese" Sullivan (drums) - pull influences from the bands who first inspired their love of heavy music such as Slipknot, Linkin Park, Static X. While those seminal groups might not be heard in the band's output, the sonic weight of their latest effort is a fitting tribute to these early influences on the band. 

This fall, Boundaries will again partner with Unbeaten Records on their debut full-length, Your Receding Warmth. The record finds the band taking more chances than ever while building upon their inherent ferocity, stories of bleak existence, and the knack for keeping an audience on their toes that has drawn so many people to the band. 
Tracklist:
1. Is Survived By
2. Fade Away
3. Carve
4. My Strength
5. Get Out
6. Behind the Bend
7. Written and Rephrased 
8. I'd Rather Not Say
9. One Moment From Disaster
10. Your Receding Warmth
11. From the Departed, Dear or Otherwise