BROADSIDE
Signs to SharpTone Records
Return with Label Debut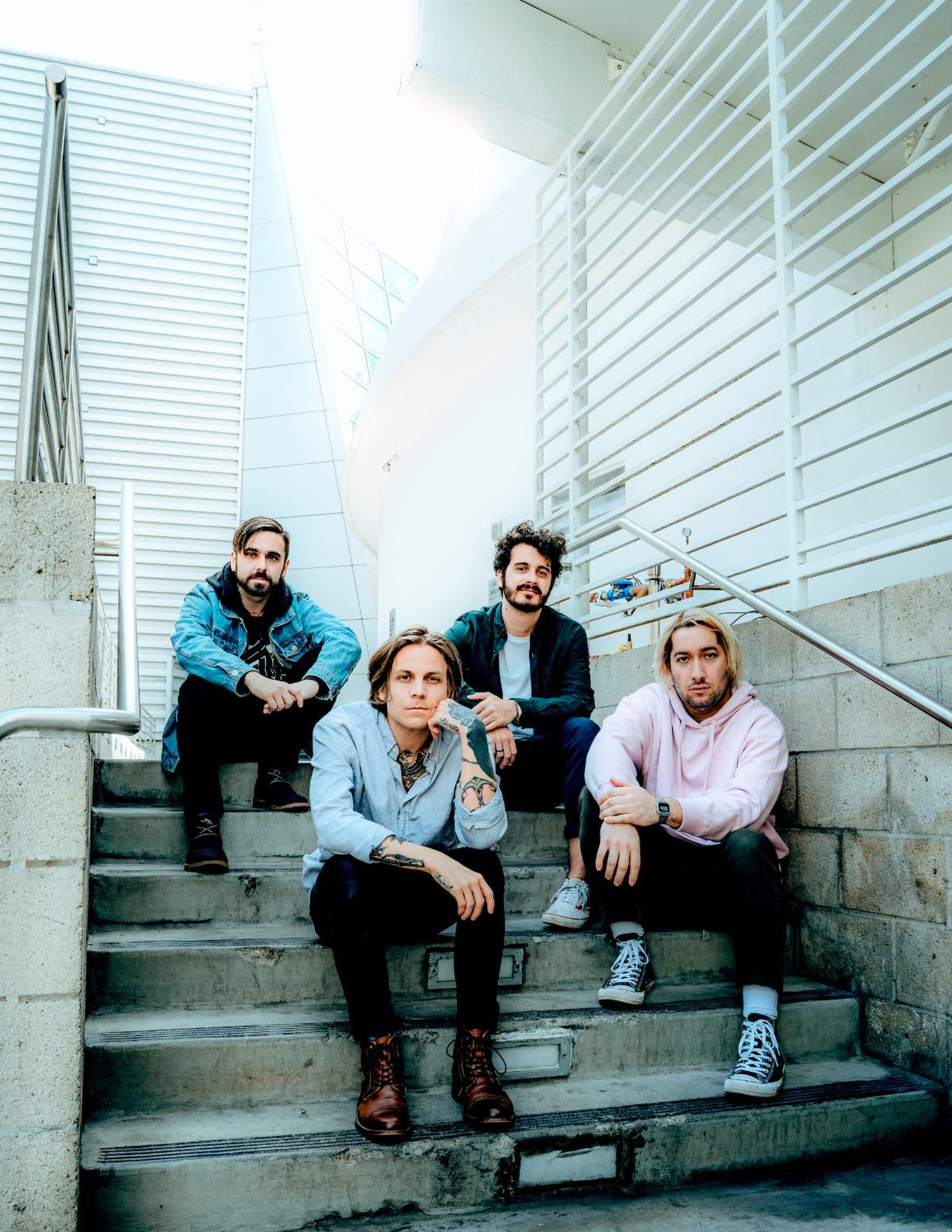 With an unrivaled passion and a deep determination to succeed, Broadside are thrilled to announce that they have signed to independent label SharpTone Records. The band is making their label debut with brand new single "Foolish Believer," streaming now at shrptn.co/foolishbeliever.
"We've been working side by side with Shawn for years and he has helped us out a great deal as our manager," shares vocalist Ollie Baxxter. "It feels more than natural to be signed to SharpTone for the next step of our career."
He continues: "When I was 11 years old, I would sit on the edge of my bed and look at the cheap Walmart mirror hanging on the back of my bedroom door and pity the reflection. I realized at a young age I hated being alone even though I was incredibly good at it. Now, as an adult, I find myself chasing a dream that feels unattainable in hopes that I don't have to see what I once did. I pay my own rent, I can afford a better mirror but the reflection still feels the same. I just want to be remembered. That's the moral of the song. It's selfish, to dream as much as I do but I'm sick of pretending I'm fine behind closed doors, I'm just not."
Oliver Baxxter grew up in a trailer park, sharing a room with his mother, stepfather, and brother. When he was 11, his stepdad died, leaving him fatherless for a second time. Even when the family moved into a better home, in Richmond, Virginia, Ollie felt worthless. Fast forward to young adulthood when his band, Broadside, crested on a wave of two well-received pop-punk albums and tours across America and Europe, only to come crashing down with lineup changes and behind-the-scenes frustrations. That familiar feeling of isolation returned. And it lit a fire. 
Ollie dusted himself off and leapt forward, leading to a Broadside that sounds like a brand-new band. Though the backstory is no less impressive.
"Coffee Talk," from the band's 2015 debut album, Old Bones, has been streamed more than 13 million times on Spotify. Songs like "Come & Go" and "Storyteller" likewise became anthems for an audience in tune with Ollie's tales of brokenness and triumph, as the band were hailed as part of the vanguard of a punk-rooted pop rock resurgence. They spent 2016 on tour with likeminded bands on the Vans Warped Tour and with State Champs. The Billboard Heatseekers smash Paradise (2017), like its predecessor, was produced by Kyle Black (All Time Low, New Found Glory). A UK run co-headlining alongside With Confidence and a tour with Silverstein and Tonight Alive were no less successful, culminating in a return to Warped Tour in 2018. But trouble loomed on the horizon, as the band's earlier lineup disintegrated, and label frustrations mounted.
"After the 2018 Warped Tour, I was in this downward spiral of questioning. What is my purpose? I felt like I was in a box," Ollie recalls. "Everyone was looking at me, like, 'Your move. What are you going to do?' But I'm sitting there questioning myself. 'Can I pick the pieces up?' I realized the thing that's kept me going, since the days when we were paid in French fries, is that there was never a 'Plan B' for me. I want to be something more than where I came from, more than I am."
Ollie isn't ashamed to have grown up poor; he'll self-deprecatingly mention his "daddy issues"; and he's a longtime champion of the broken. But Broadside stands for overcoming those things.
"From the very beginning, my attitude was: I don't have shit to look forward to and everything behind me is trash, so I'm going to make myself the hero of my own story," he explains. "I've always known struggle. As I get older, it's more mental than physical, but it's always there."
"I'm going to keep this thing going," he concludes. "And right now, I'm on a high."