TO STREAM PRO-SHOT, MULTI-CAMERA ALBUM RELEASE SHOW SATURDAY JULY 18 11AM AEST

Livestream In Celebration Of The Physical Release of AFTERBURNER
Physical Album Release - Out On Friday, July 10th
Pre-Order Here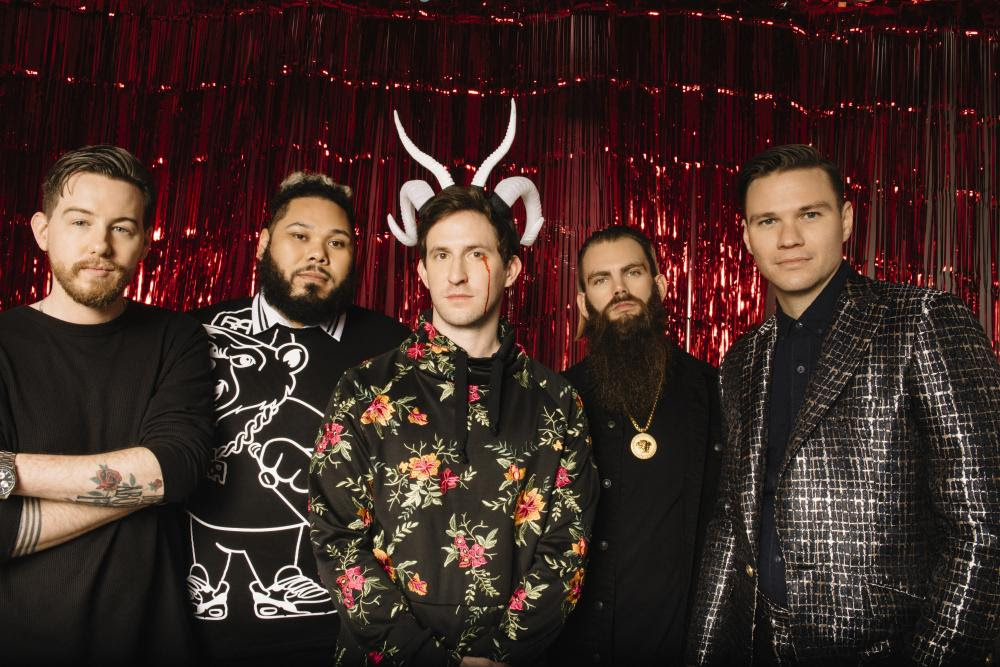 Dance Gavin Dance

 

have Today announced that they will be celebrating the July 10th physical release of their chart topping new album, Afterburner, with a very special, full production, multi-camera broadcast of their Album Release Show. The streamed show in association with Sound Rink, will give fans all around the world the very first opportunity to see Dance Gavin Dance play new songs from Afterburner during the full live set. This special event will take place for Australian audiences on Saturday July 18 at 11am AEST.

Tickets are available now from

 

http://DanceGavinDance.Live

.

Dance Gavin Dance were faced with a difficult choice back in April when the release date for their 9th studio album was set. They could either push back the release date altogether in order to allow for the COVID-19 induced manufacturing shut-down and release the album both digitally and physically or, give fans the album they had been waiting patiently to hear and go ahead with a digital only release on the agreed date, forfeiting the sizeable physical pre-order sales contribution to their week 1 chart positions. The band chose their fans over a chart position and released the digital-only version of the album on April 24th.

In a hugely impressive turn of events, Dance Gavin Dance once again proved their undeniable popularity as Afterburner (Rise Records) soared straight to the top of the charts hitting #1 across the Current Album, Alternative, Digital, Rock and Heavy Rock charts and #14 on the Billboard Top 200.

The long-awaited physical release of 'Afterburner' is scheduled for Friday, July 10th and will feature an exclusive CD variant available only from Target and exclusive vinyl variants from both Urban Outfitters and FYE.

 

Pre-orders are available here.



Dance Gavin Dance's ninth studio album, Afterburner, which has already clocked up 47.5 million streams since release, was produced by the group's frequent collaborator, Kris Crummett, (Issues, Sleeping With Sirens, Mayday Parade) and Drew Fulk a.k.a. WZRD BLD (Lil Wayne, Motionless in White, Bad Wolves). The album is a landmark mission statement that encompasses DGD energy past, present, and future. It is a killer and dynamic demonstration of what the quintet does best, and is equal parts aggressive, melodic, and unrestrained, and has been met with high critical acclaim.

The band, who celebrate a massive 1 million album sales worldwide from their catalogue and over 965 million streams, have released 4 videos from 'Afterburner' to date - 'Prisoner ', 'Strawberry's Wake', 'Lyrics Lie' and 'Three Wishes'. Combined, they have clocked up an impressive 5.4 million YouTube views and 15.7 million Spotify streams.


Physical products for Dance Gavin Dance's 
ninth full-length studio album, Afterburner, will be released on Friday, 10th July via Rise Records and BMG Australia at https://dgd.merchnow.com.