DEMON HUNTER RELEASE ALBUM OF REIMAGINED TRACKS

SONGS OF DEATH AND RESURRECTION 
OUT NOW VIA SOLID STATE RECORDS
Ryan Clark in the studio | Photo credit: Jeremiah Scott 
March 5, 2021 - 

DEMON HUNTER

 released their new album, 

Songs of Death and Resurrection

 today via 

Solid State Records

. The American metal institution has always been known for their defiant heaviness expertly mixed with transcendent melodies. On 

Songs of Death and Resurrection

, DEMON HUNTER takes an entirely new approach, reworking eleven tracks from their expansive catalog with lush string arrangements, haunting piano, and layered vocal harmonies. This stripped-down take on the fan favorites found throughout the record offers a fresh outlook on the band's long-standing ability to create stirring music and remain uncompromisingly creative throughout their career.





Speaking on the release, vocalist Ryan Clark said:



Our goal was to present these songs in ways that felt new but retained their essence. Many of these tracks are fan favorites, so we were careful not to tarnish the aspects that made them favorites in the first place. On one hand this release could be considered "stripped down" by virtue of it being predominantly acoustic—but the truth is that the addition of elements like piano, harp, bagpipes, and a massive string section—make many of these versions more lush than the originals. We really hope fans love these resurrected songs as much—if not more—than the originals.
Jeremiah Scott in the studio | Photo credit: Ryan Clark

Songs of Death and Resurrection features founding vocalist/songwriter Ryan Clark, lead guitarist Patrick Judge, bassist Jonathan Dunn, drummer Yogi Watts, and guitarist Jeremiah Scott, who produced and mixed the effort in Atlanta, Georgia, and Nashville, Tennessee. Scott also produced the band's War (2019), Peace (2019), Outlive (2017), and Extremist (2014) records. To announce the album, DEMON HUNTER performed the album in its entirety for fans in an exclusive live stream performance this past November, which reached #14 on Billboard's Rising Livestream Artists chart.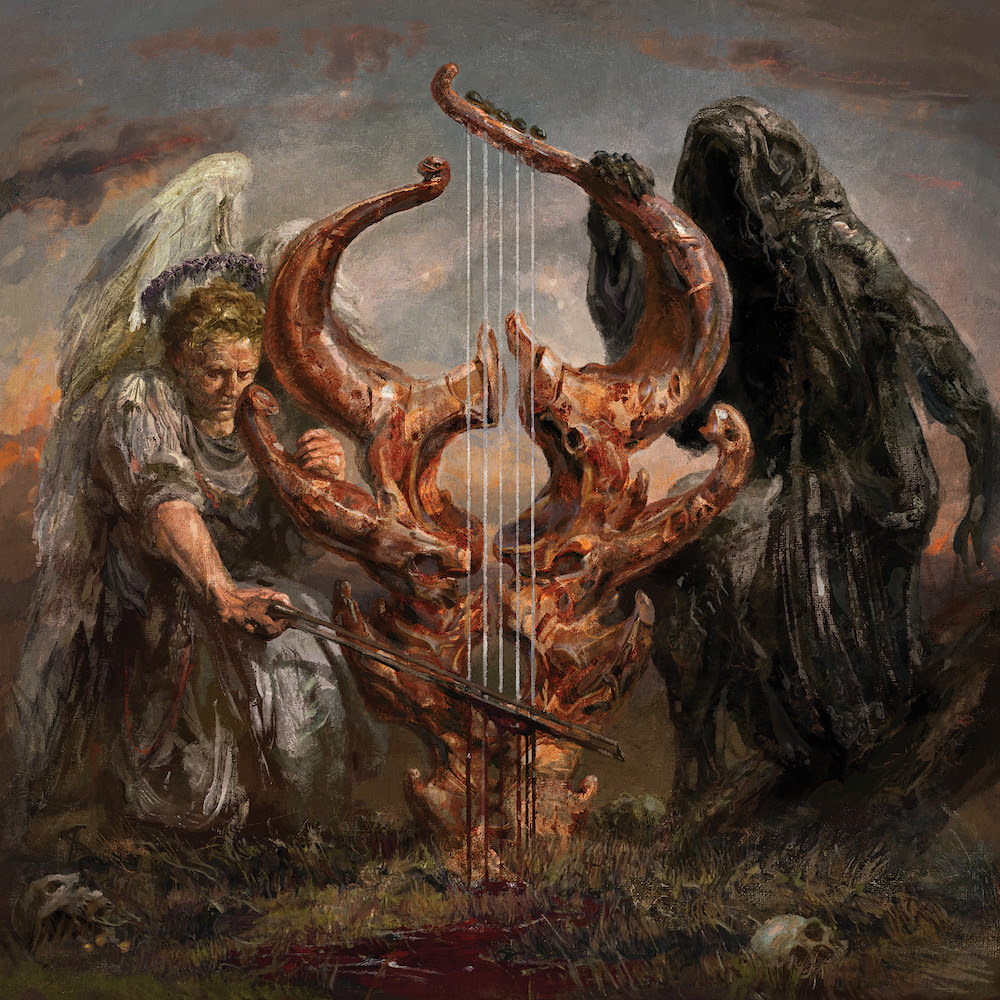 Album Art by Eliran Kantor 
Tracklist:
1. My Throat is an Open Grave (Resurrected)
2. Dead Flowers (Resurrected)
3. The Heart of a Graveyard (Resurrected)
4. Praise the Void (Resurrected)
5. Blood in the Tears (Resurrected)
6. Loneliness (Resurrected)
7. I Will Fail You (Resurrected)
8. I Am a Stone (Resurrected)
9. Deteriorate (Resurrected)
10. Carry Me Down (Resurrected)
11. The Tide Began to Rise (Resurrected)
12. My Heartstrings Come Undone (Resurrected)