by: Brittany Muldoon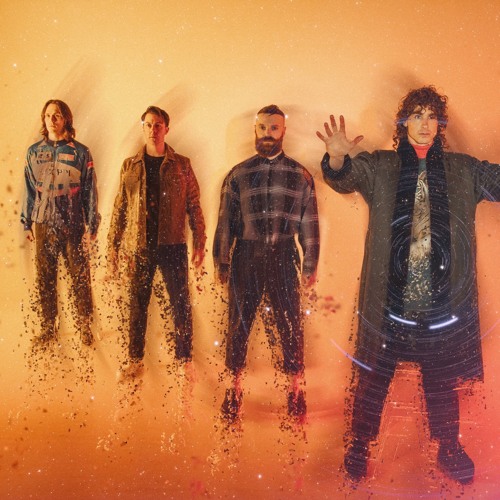 British four-piece Don Broco is back with their fourth studio album Amazing Things, and it doesn't disappoint. They're known for their experimental nature and their tendency to push boundaries, and they've done it again. Amazing Things features metal, rap, electrobeats, and a variety of influences seamlessly fused together to create their killer fourth album. 
While originally slated for a 17 September 2021 release, COVID-19-related vinyl delays forced the band to reschedule the release date. 
Starting off strong, Don Broco sets the tone for the epic lineup of tracks that follow. Energetic opener "Gumshield" is arguably one of the highlights of the album. Almost cinematic in its beginning and developing into a nice mix of rapped verses and a catchy chorus, "Gumshield" is the perfect hook. Both quirky and intense, "Gumshield'' presents an honest take on the anxiety experienced around posting things on the internet. This anthemic track will capture your attention with its opening instrumental and hold it hostage til its last beat.
The next couple tracks keep the energy going in a similar style to Gumshield before "Endorphins" adds in an electronic vibe that will be present throughout the rest of the album. "Anaheim" is another standout track, slowing the momentum down and showcasing lead singer Rob Damiani's vocals. The next track, "Uber", is based on the band's experiences with racist cab drivers. The band never shies away from making a statement, and in this catchy track they call out the injustices they've witnessed. 
The next few tracks keep the momentum going. "How Are You Done With Existing?" features intense guitars while "Bruce Willis" starts out softly before building into an epic experimental piece. It's on these tracks that the band's Beastie Boys influence is most evident. The unique style with sound effects and rap backed by heavy guitars is a winning combination on this album.
The energy continues in the same vein through the rest of the album before we close out. Closer "Easter Sunday" slows things down a bit, ending Amazing Things on an emotional note. Inspired by the pandemic, this heartbreaking track is the rawest track on the album, showcasing a different side of the band than we've seen thus far. 
Overall, Don Broco has done it again. They've pushed the limits of their previous sound and come out on top, a feat that's not easily accomplished. This album features much more electronic influence than their previous work but it suits them well.
Amazing Things
takes listeners on a ride filled with unexpected twists and turns, and will satisfy both their oldest fans and newest listeners.