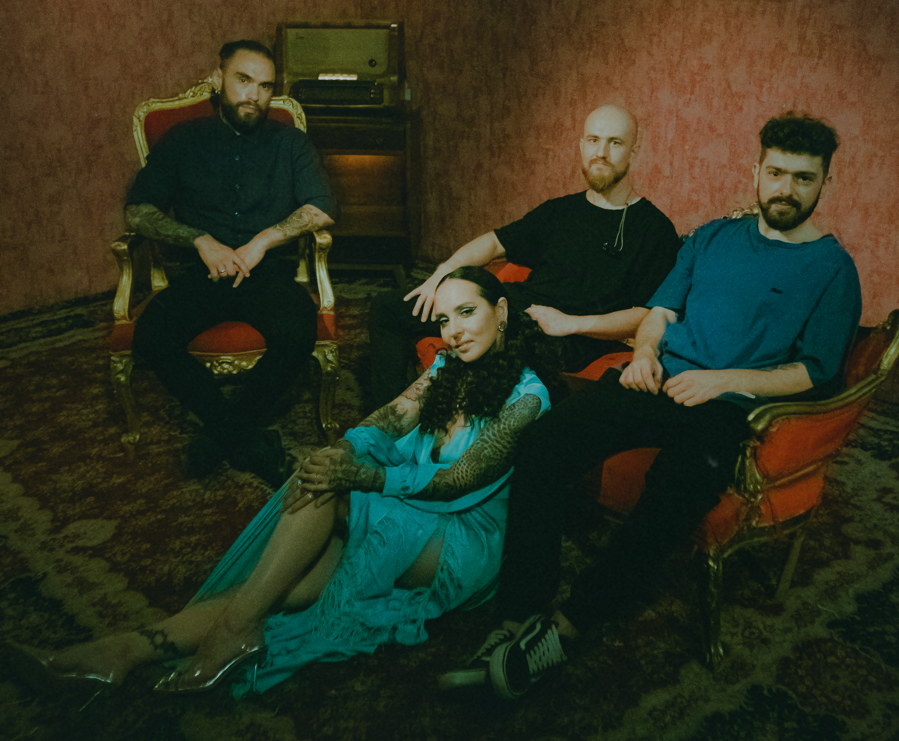 Progressive Groove Metal Giants JINJER Reach Aggressive New Levels with Second Single + Music Video "Mediator"
Highly Anticipated New Album, Wallflowers, Out August 27 via Napalm Records
Already regarded as one of the most anticipated metal albums of the year, with 
Wallflowers
, 
JINJER
once again prove their exceptional knack for mixing groove, prog, alternative and experimental influences to create a sound unlike anything that has ever come before it.
Eugene Abdukhanov on the new album:     
"Growing creatively has always been a major goal for us. The day JINJER stops reaching for new musical horizons will be our last day as a band. We could have churned out what our peers expected us to do, or produce 'Pisces' clones without end, but we've never done that and we never will. Instead, we wrote an album whose level of emotions range from the fiercest aggression we've ever had, to the most intricate melodies and melancholic vibes you could ever get from our music. We decided to rip apart all possible stylistic boundaries without regard to financial success or competing with our previous albums. Wallflowers is a different kind of album musically and visually. It's about our identity as a band, as individuals and a clear statement that we are different from most artists… and that it is OK to do your own thing."
Pre-Order Your Copy of Wallflowers NOW:
Wallflowers
not only presents a methodical and premeditated next step in the band's already imposing career, but moreover, it mirrors the personal adversities they've faced due to the worldwide events of the last year. 
Wallflowers
is not only an upgrade to the progressive groove metal sound that all 
JINJER
 fans crave, but also a sonic pressure cooker of technical musicianship, emotional fury and an intense soundtrack befitting the harrowing state of the world today. Hailing from the conflict-ridden Ukrainian region of Donetsk but now calling Kiev their home base, 
JINJER
 truly do not mince words – or riffs – on 
Wallflowers
. Their exceptional precision of modern metal paired with tough as nails attitude has earned them a fiercely loyal, rabid fanbase and massive critical acclaim, making 
JINJER
 one of the most talked about bands today and garnering them many sold out performances across the globe. With nearly all of 
JINJER
's releases composed between vans, backstage rooms and constant touring, 
Wallflowers
continues where its predecessor 
Macro
 left off, only this time with less distraction and more time to focus on songwriting.
You can find more formats and Limited Edition specials, as well as new merch in the JINJER merch shop HERE!
7. Sleep of the Righteous
9. Dead Hands Feel No Pain
See 
Jinjer
 live in North America this fall with Suicide Silence.